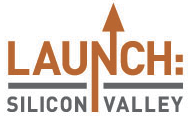 Yesterday, Tag Jungle made the cut to debut in Launch: Silicon Valley! During this past month we've received some really "nice" endorsements and feedback from the technology community, and we've had exciting breakthroughs with investment companies, but the Launch: Silicon Valley news has topped our excitement meter.
Launch: Silicon Valley is put on by Guy Kawasaki's Garage Technology Ventures and Microsoft. It is an event geared towards generating buzz and PR for companies that are not already well-funded and well-known. It is not meant to be a pitch for funding event, but I'm sure the buzz it will generate will open up even more opportunities for funding.
If the Tag Jungle Tarzan team seems to disappear for the next two weeks, it's probably because we're in Phil's basement coding like mad while wearing our enhanced vision helmets.